Our Physical Therapy App Offers Great Benefits for Therapists
EPL Engage is a physical therapy phone app designed for therapists and related health professionals. For instance, this includes athletic trainers, wellness/life coaches, physiatrists and chiropractors.
EPL Engage lets you design and issue video home exercise programs to patients with just your phone. Furthermore, you can create custom programs or use your own premade custom exercise protocols. It is fast and easy and free with your standard subscription to Exercise Pro Live.
EPL Engage Phone App is Efficient
First, our physical therapy app gives you access over 3700 rehabilitation and gym exercises on your phone. Using our simple search method, it is easy to locate the exercises you want. After that, send a home program direct to your patient.
Second, it's perfect during initial evaluations or reassessment. In other words, no need to go find a computer. Just search, select and send.
Third, Home health therapists love it. No more carrying boxes of handouts. It eliminates making exercise programs at your house after the visits. Say good bye to driving to the clinic before heading out to home visits.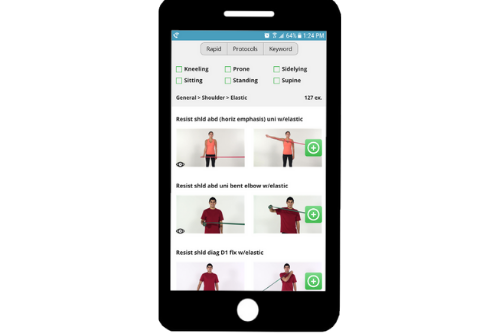 Convenient and Lightweight Therapy Solution
Our phone app means you don't have to drag around a cumbersome tablet or laptop. Above al, you no longer have to be sitting at your work computer, isolated from your patients.
In addition, with the EPL Engage physical therapy app, you have all the connectivity of your phone. Use a local wifi network or your regular phone network. This means you have 24/7 access, anywhere, anytime.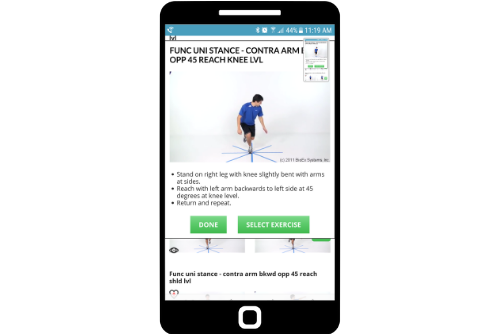 30% discount on first year. Use SaveTEN coupon to save an extra 10%.
Versatile Benefits for Clinicians
The EPL Engage physical therapy app literally gives you Exercise Pro Live in the palm of your hand. Here are just some of the highlights.
Add patients to the software.
Search and locate individual exercises.
Create protocols to make the exercise prescription process  fast and simple.
Communicate with patients using the built in messaging feature.
Access home program history.
View patient pain and difficulty feedback reports.
Complete Platform Compatibility
This simple yet powerful physical therapy phone app is compatible with both Android or iPhone systems. Search for the Exercise Pro Live Engage phone app in either the Google Play Store or the Apple App Store. Keep in mind, there are absolutely no ads.
Remember, the phone app is included with your regular Exercise Pro Live subscription for no extra cost. Additionally, it links with your cloud account. Updates made on your phone will be available on your normal website access.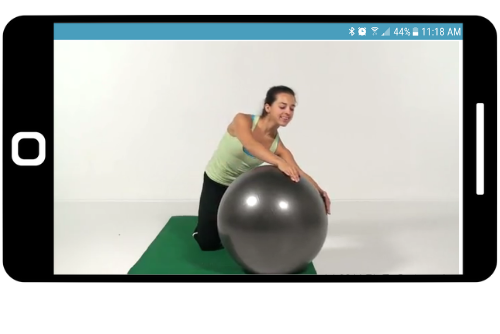 A Fantastic Physical Therapy App for the 21st Century
In conclusion, Exercise Pro Live Engage combines health care with mobile technology. It gives the clinician a new freedom to create and issue home exercise programs inside or outside the clinic. Communicate and provide health care to patients anytime and anywhere.
Exercise Pro Live blends exercise prescription and mobile technology to improve physical therapy intervention. Use it for FREE for 2 weeks.